I made Hubba a leisure notebook for his birthday. I pretty much just copied
Jordan
because she's so talented and I want to be her.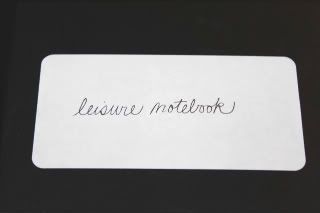 My guy works a lot and doesn't have much time on his hands. When he does have free time the kids and I soak it all up before he has a chance to do anything for himself.
This book is full of ideas for him when he's got a little down time: movies, restaraunts, books, shows, parks, activities, date ideas, comedians, etc.
Two things I would like to have done are to 1) put a
Stuck label
on the front and 2) bookmark the concert section with tickets, but I ran out of time to order labels and couldn't find any bands he likes that were playing at the right time in our area.
It's a fun gift if you think far enough in advance to get it done. It took me a couple months to complete but I'm pretty confident he liked it and appreciated the time it took.