I found this gold mirror at DI a couple years ago and never did much with it.
I finally decided it was about time for it to have a purpose in our house, so we painted the frame yellow and we painted the mirror with chalkboard paint.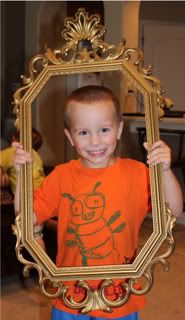 and hung it in our kitchen. Perfect solution. Now we have a place to write notes to each other, to do lists, recipes, etc.