I wanted to try something new with crochet and, since I've been wanting to make
that doily pillow
, I thought I'd make my own DOILY! Yes, I know I can buy doilies, and I'll do that, too, but I thought it would be a fun thing to try out.
It was a good challenge, using that
teeny tiny
size 10 steel crochet hook and size 30 crochet thread, and it's most definitely not perfect, but that's why I like things handmade.
The finished doily is small (about 4 inches).
Oh! And check out this beautiful fabric I found at Wal-Mart for $1.50/yard!!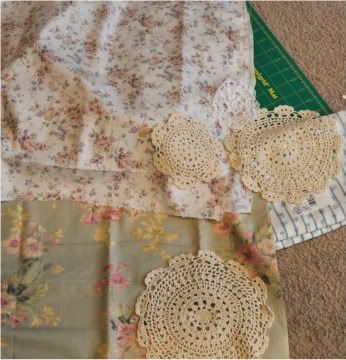 There were seriously over 20 patterns that I loved but I came home with 6 different fabrics (7 yards, total) for just $10.50! Talk about a steal!
I've got plans for some doily pillows and cute little dresses and skirts for baby girl.