We made a stop at the antique store and found SO MANY things that we LOVED, but we settled for this desk (and a cute little high chair. Pictures of that, later).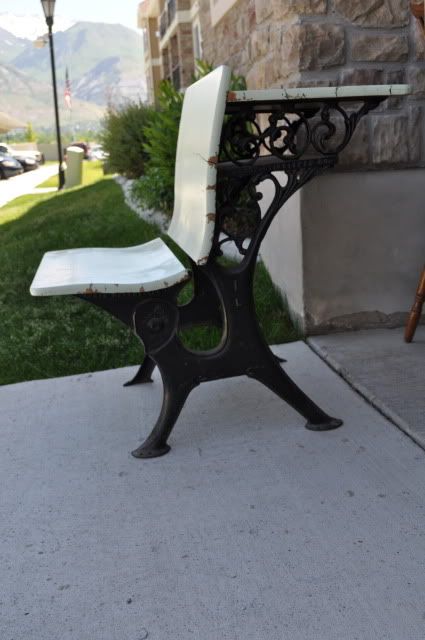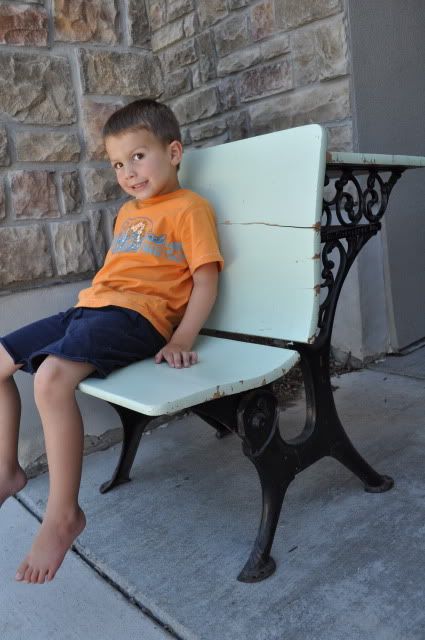 We made it out of there for under $60!! Talk about GOOD prices! The desk was only $25!!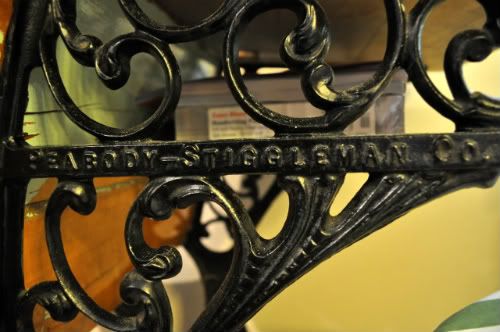 We didn't need to make a big change. We really just wanted to see the natural wood, so we sanded it down and then put a couple coats of varnish on. Now it's nice and shiny. Beautiful. I'm so happy to be rid of that paint!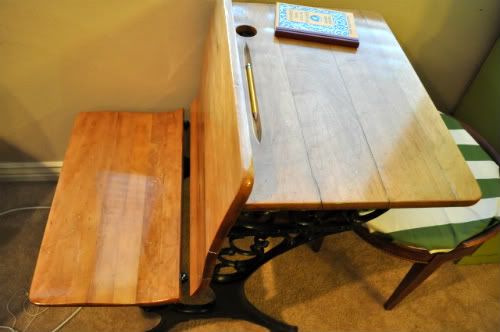 I love all of the little marks and imperfections. There were a lot of spots that wouldn't sand down very well, so there's still some of that green paint in spots, but I wasn't trying to make it look brand new. I couldn't be happier with the outcome.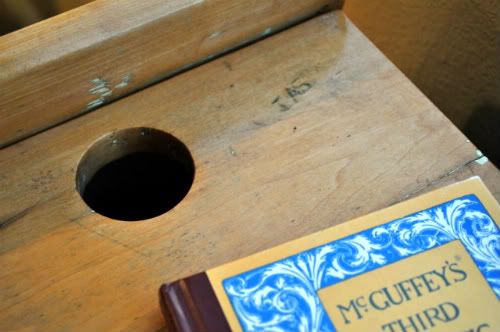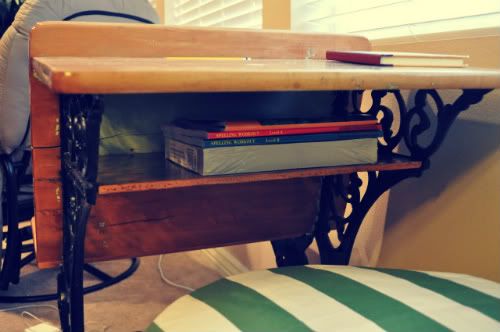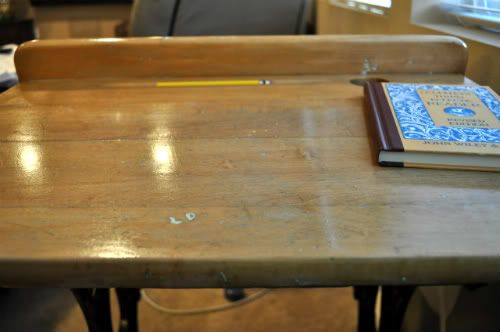 Now my Colsie has a place to do his schoolwork, other than the couch, where he used to end all of his lessons in the supine position.