Sometimes I wish my kids would just sit. Just sit down and read a book or think. Or at least let me do one of those things. I'm finally realizing that's just not going to happen. My kids like to be entertained. All day. Now that school's out, I thought I'd come up with a short list of kid-friendly, summer activities.
swimming

- whether it's a public pool, a community pool, backyard pool, or a blow-up kiddie pool, don't underestimate the POOL. kids LOVE to swim.
feed the ducks

- find a pond near you and feed the ducks. make a day out of it. pack a picnic basket full of goodies and have a fun picnic in the park with the kids. bring a ball, a frisbee, blankets, bubbles, and don't forget bread for the ducks. give your picnic basket a cute facelift with instructions

here

.
explore downtown

- if you live in a small town, it's a lot of fun to park the car somewhere and try walking for once. you'll discover all kinds of fun things you miss everyday because you're not looking. take a peak into some of the stores. you'll be pleasantly surprised at the things you find. there are antique stores, clothes stores, ice creameries, boutiques, bakeries, and cafes hiding behind each corner, just waiting to be discovered. a whole new world is opened to you when you slow down and take in your surroundings.
If you don't feel like driving into town for this, at least take a stroll through your own neighborhood. you might get to know a neighbor better, discover a fun park, or at least be able to enjoy the beauty of a rose bush, an old house, or a beautiful garden that you never knew existed.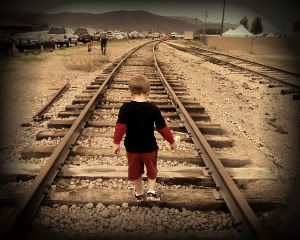 lounge on some lawn chairs on the porch

- bring drinks, chalk, a book, a radio, or nothing at all. One of my favorite times to do this is at the beginning of a thunderstorm. i love the smell and feel of the air, the calm before the storm, and the sound of thunder.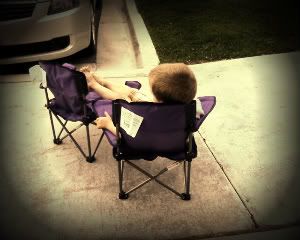 go on a picture walk

- take pictures of things you see on your walk. come inside and draw pictures of you pictures adding new objects within. this idea is from

today is fun

, a lovely little site where parents can find creative (and free!) ideas for keeping life fun for the kids. check it out. my kids and I have personally tested countless activities from this site. and they always have a blast doing them.
go to a store just to walk around

. don't buy a thing. go somewhere that also has a food court- ikea, target, costco, sam's, or the grocery store. play in the toy section until you get hungry. then go to the food section and get some lunch, or just a snack or ice cream cone. ikea even has a kid section in the cafeteria! the picture below was taken at ace hardware, where they have popcorn and candy, and a fake lawn set up. (of course they didn't intend the 'lawn' to be a hangout, but what's the fun if you can't play, right?)
do a project together

- paint a picture, build a fort, make a collage. a sight i love is

family fun

. they have great ideas for crafts, parties, games, and food.



make treats or have the kids help with dinner

- getting the kids involved is great fun for them. sometimes it hard to get these things done because the kids feel left out or want you to come play. make it into a game. have them help and discuss measurements and cooking terms with them. let them steal a couple bites here and there, too.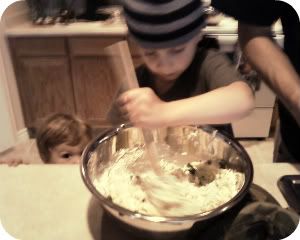 if you have a grocery store in walking distance,

walk to the store

(or ride a bike), buy ice cream cones or popsicles, and eat them on the walk back home.
get snow cones and eat them at a park

. what's more summery than shaved ice in a cup? i have yet to meet a kid who didn't enjoy a snow cone. let everyone pick their own flavor and rotate so everyone gets a taste of eachother's.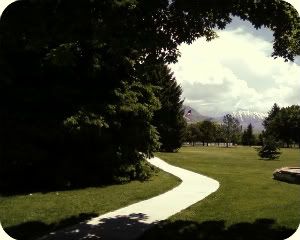 have a water balloon fight-

if possible, get daddy involved in this one. just trust me, it's more fun.
go to the library

- one of our favorite activities. if you don't have a card, you must get one. you can sit and read books at the library or check some out to bring back home. and don't forget that libraries have more than just books. There are also puzzles, games, movies, and themed backpacks available for checkout. you can check out educational videos or fun cartoons that you haven't seen yet. and it's great to keep the kids intellectually stimulated throughout the summer. There are also fun summer programs for kids. So go to your local library and sign up now! You'll be happy you did.
some cities have fun

festivals and city events

. I know here in utah, each city has it's own festival: summer days, strawberry days, steel days, etc. look into this. check the internet for local events. there are also sometimes outdoor concerts or movies in the park. both excellent family activities.
Have some more good ideas? Leave a comment. I'd love to expand my list.