HAPPY VALENTINE'S DAY !
Okay, I realize Valentine's Day isn't actually until tomorrow, but I just had to share these free printable cards that I found. So, if your little ones have school parties tomorrow, and you have procrastinated, or just haven't found something you deemed worthy, check
these
out!
This is my personal favorite. I showed my husband and he didn't get it...I love vintage! You can find these vintage cards at
Vintage Holiday Crafts
.
My little guy will be using some free
printables
from
The Long Thread
. I love how there is a lined space so he can write his own name.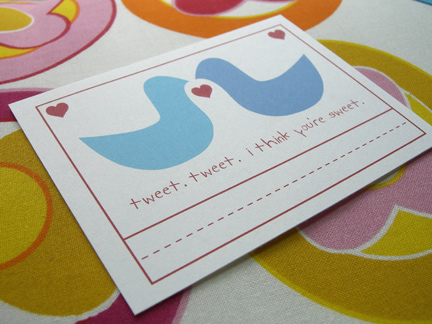 Hopefully you'll find something you love too. Have a Happy Valentine's Day!