Sometimes crafts are a lot more fun in your head, before you ever actually do them.
I was SO excited to make these pipe cleaner words with the boys. Other than the sheer fact that it provided a way to use up some of my many yarn scraps, I thought my boys would eat. this. up. I thought they'd be singing my praises (I gauge my self-esteem on how many times a day my children tell me they love me and that I'm 'the best'. I may have to re-think this).
DREAM WORLD: The whole family sitting together, listening to Christmas music, sipping hot cocoa, laughing the night away, as we worked our little fingers to the bone, wrapping yarn around and around our pipe cleaner words. Quality family time.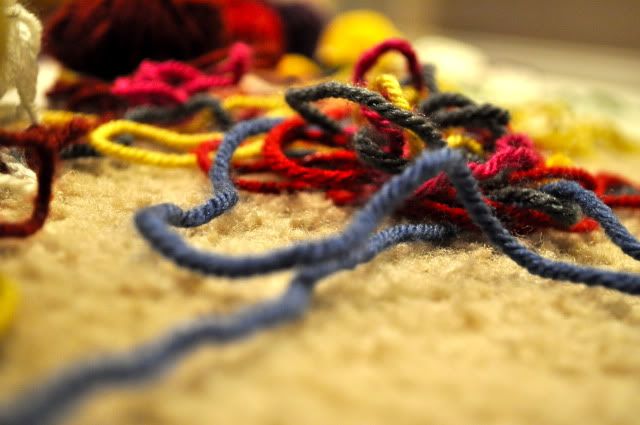 Mmm, not so.
REAL WORLD: One boy (my perfectionist) getting angry that his wasn't just PERFECT and the other (my busy body) getting bored REALLY quickly. Then there was my husband, who was too busy occupying our little girly to join in.
I was a little bit disappointed with the outcome, but I guess I need to be more realistic. If I had REALLY thought it through, I probably could've guessed it would turn out this way.
And at least there's SOMETHING positive that came from me trying to shove Christmas spirit down my family's throat. I DO have a completed 'peace sign' to show for it, which I have hanging on the Christmas tree for now.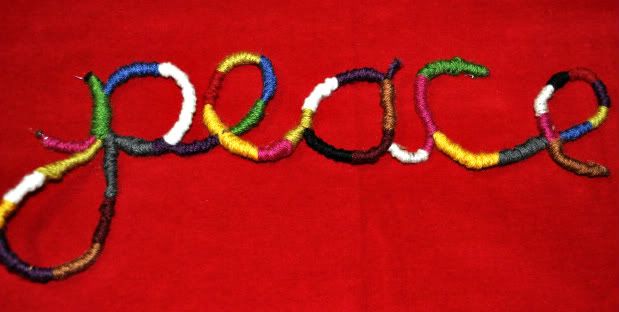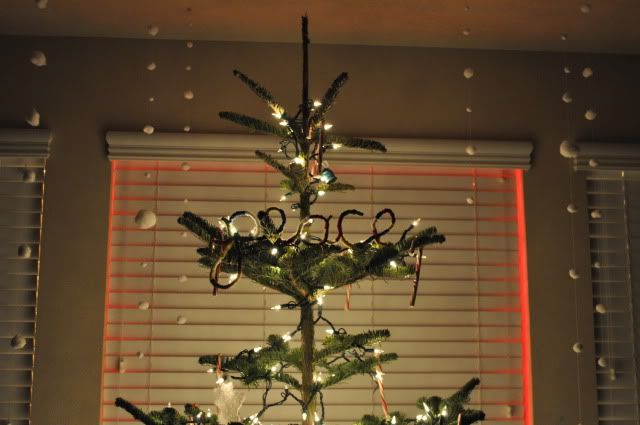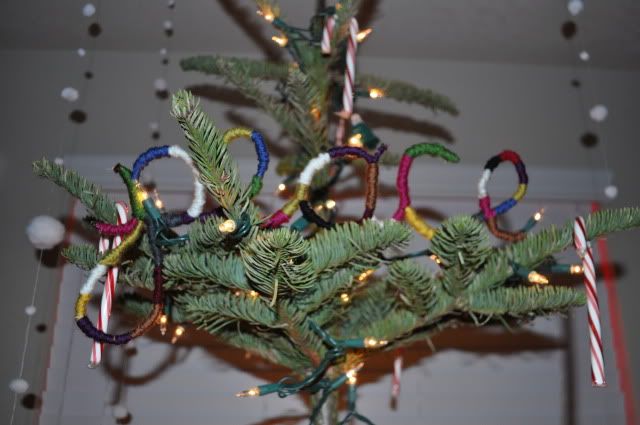 winner of our giveaway, posted below ...........
.
.
.
\/