After we filled ourselves with sugar, we headed outside with a big drop cloth, some paint, chalk, paper, and canvases, and set out to make our own works of art.
Our first project was bubble art.
They had fun with it, but the color is very subtle, so I think they were in need of something more vibrant. Luckily, our next project took care of that.
We made DRIP ART (at least that's what I'm calling it). Pretty sure this was the favorite of the day. We started with a layer of white paint on our canvas. Then dripped a few new colors on, and tilted the canvas to spread the color. We continued the process of dripping and tilting, until there were no more white spots.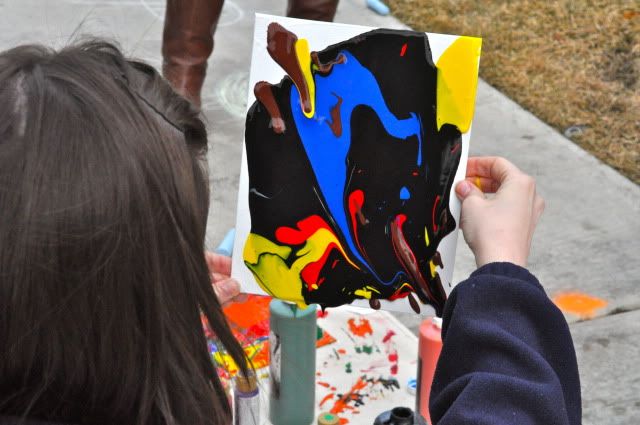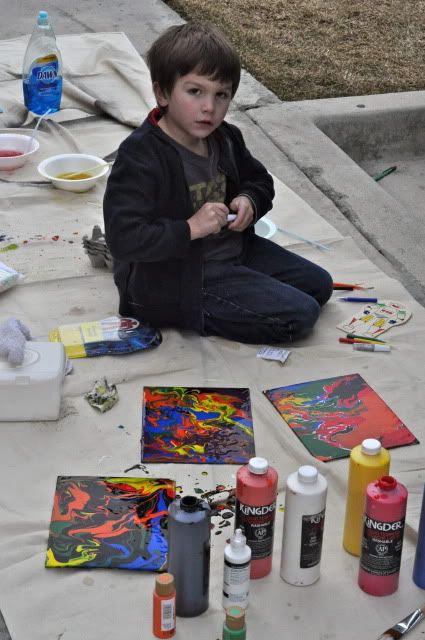 The end result was a beautiful swirl of color.
We brought our masterpieces inside, hung the bubble art on a clothesline in the kitchen and laid the drip art on some wax paper to dry.
Each kid got a goodie bag with a mini etch-a-sketch, watercolor paint palette, and box of crayons, so they can continue to make their own art at home.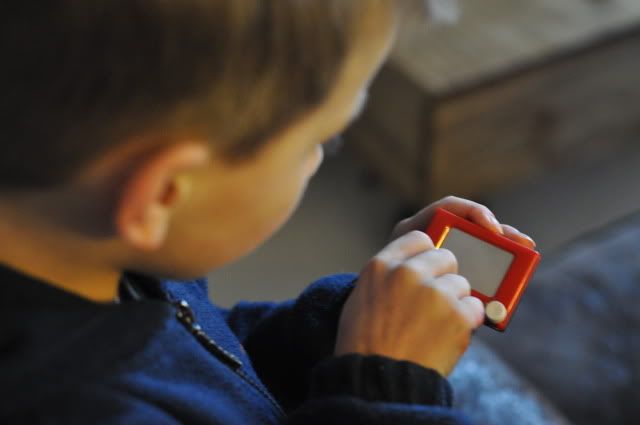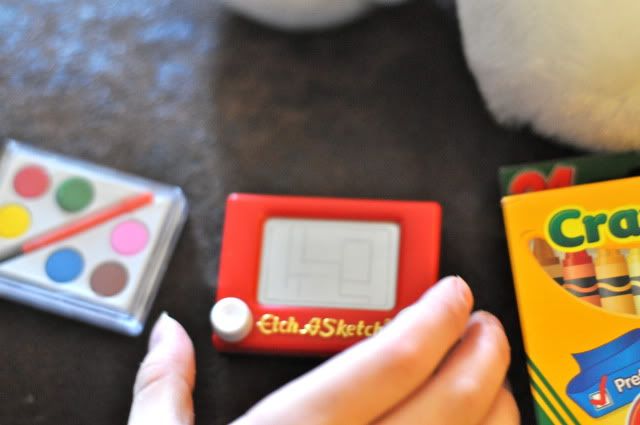 Credits:
goodie bags and contents: ZURCHERS (greatest party store EVAH!)