As I mentioned before, we just celebrated our teeny little girl's one year birthday. I love this girly so much and we had fun celebrating with her. Some details:
1.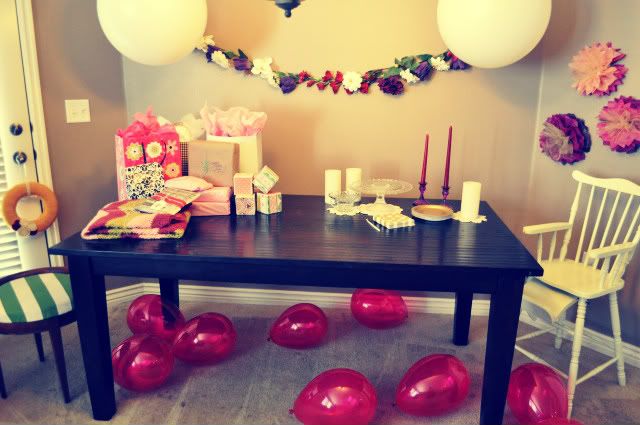 2.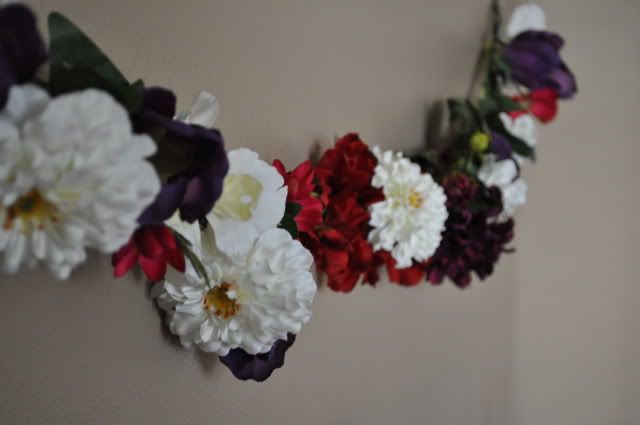 3.
4.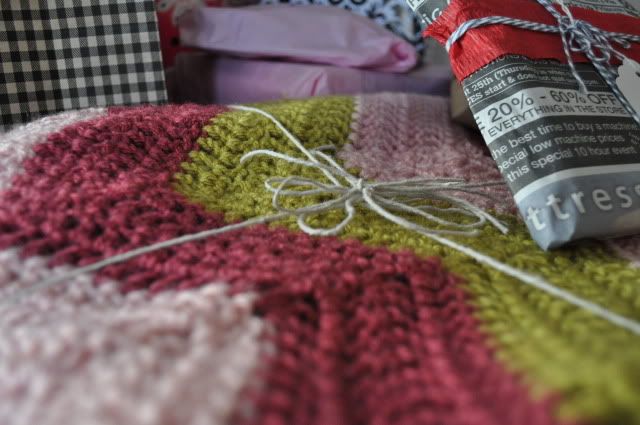 5.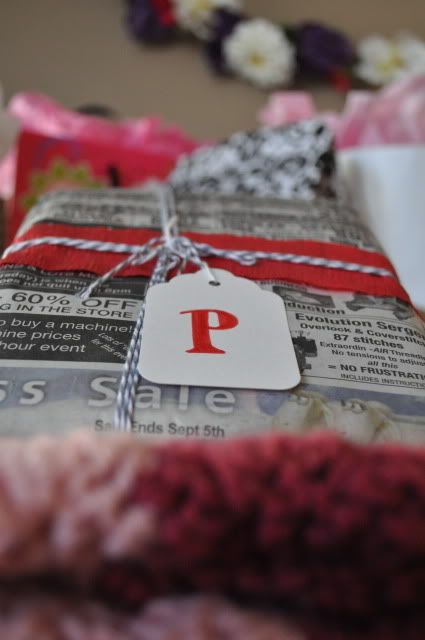 6.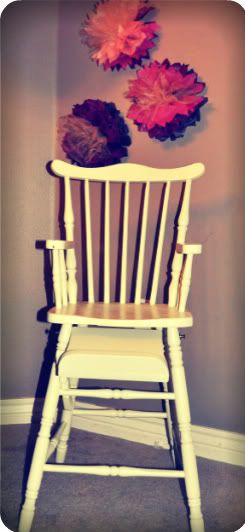 7.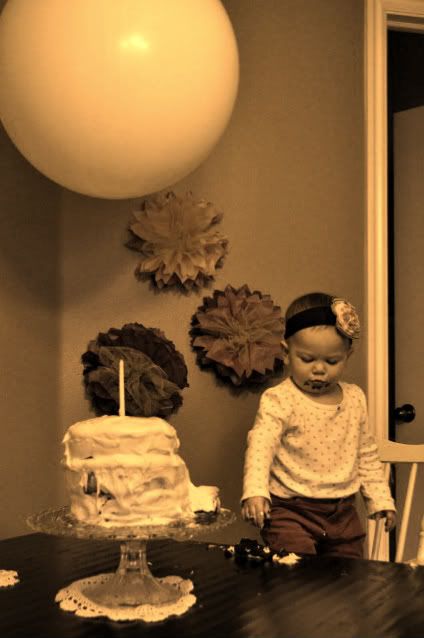 8.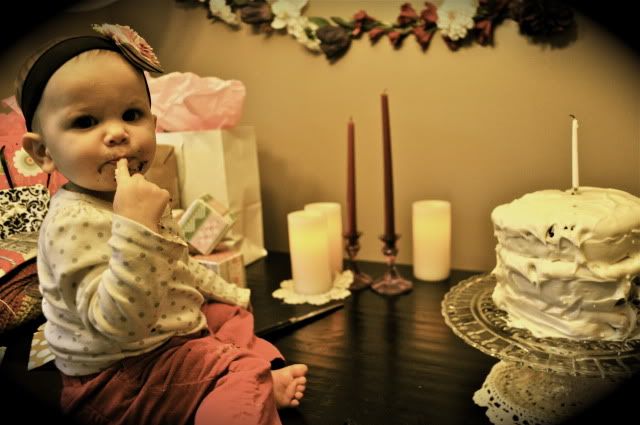 1.
The 'party' table.
We don't do big parties for our kids, with all of OUR friends. Just don't see the point. So it was just the five of us, but I always love to make it special, with some decorations and a cake.
(Balloons, tapered candles, polka dot napkins, and small paper plates from Zurchers! Who knew they had such cute party supplies there? I also got some stripey straws there.)
2. Flower Garland. I just bought a bunch of artificial flowers from Wal-Mart. I formed the flowers into a garland and connected them to each other using flower wire (don't know if that's the correct term. I got it in the flower section at Hobby Lobby). Then I cut off any long stems that were sticking out and, voila! A simple way to add some color to the party decor.
4. I made Penelope a
chevron blanket
, from
this pattern
. There's a similar one for FREE,
here.
5. Presents.
7. & 8. Birthday girl, enjoying her cake.