I feel like we kind of got a later start on decorating than we usually do. We've just been behind this year. We had family in town for Thanksgiving and everything else took a back seat. It took me awhile to get going again. It's starting to look like we're not even going to get Christmas cards out! : (
But the house is looking festive at last, and that makes me happy! We'll start with the tree.
Usually our tree looks like this: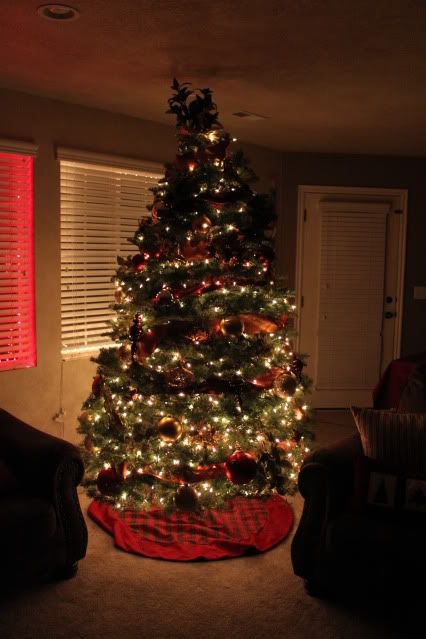 I LOVE it! It's HUGE, and FULL, and BEAUTIFUL!!
But this year we wanted something different. With a curious little one year old running around, we didn't want the big tree falling on her and we didn't want her to break the ornaments. We came to the conclusion that we needed a smaller, more sparse, simply decorated, Christmas tree! It's funny how you get so used to the 'norm'. I almost felt nervous going to the tree lot to look at SMALL trees! Like I wanted to make sure we were doing the right thing. It's just a tree, I know, but I wanted it to feel like Christmas and it usually DOES. . . .with our BIG tree. So I got a little nervous.
But when we got this gem home, we all fell in love with our humble little tree. It's just cute. Not overbearing.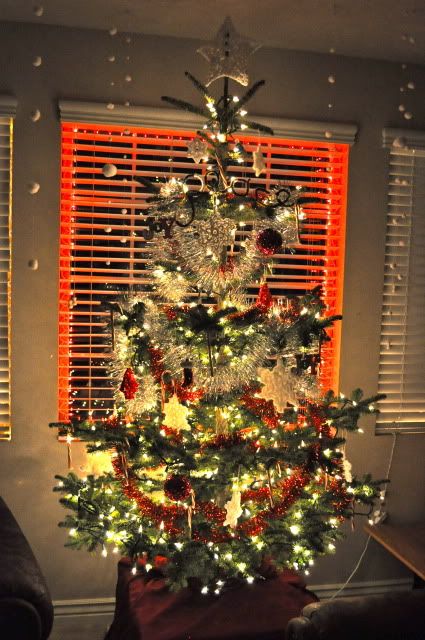 Hubba built a little table for it to sit on, and I got some new, cheaper ornaments in the next few days, while he was at work.
I used
this tutorial for the snowflakes
. (If you're going to make these, DON'T FORGET her note in the beginning of the pattern! The dc are actually sc!! I couldn't figure out what I was doing wrong at first.)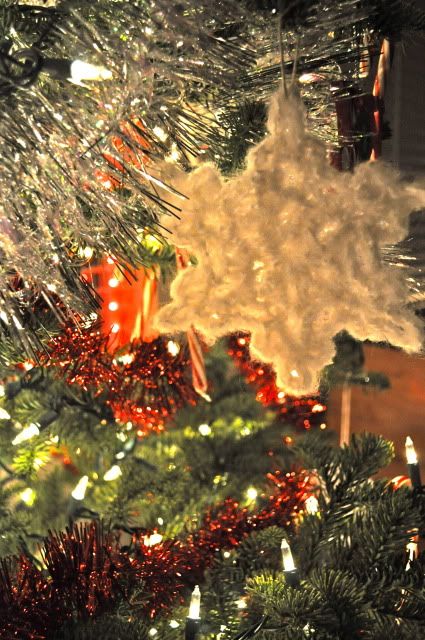 I also got some tinsel garlands and a few small ornaments from Wal-Mart. I added some candy canes and my 'peace sign', and she was complete.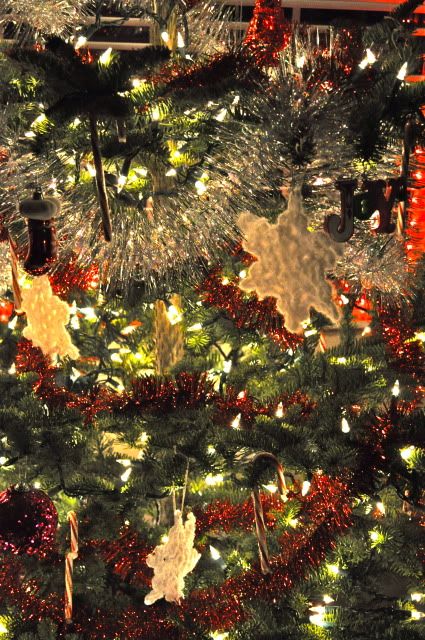 The boys have told me on numerous occasions, that this is the BEST tree and that it's so much prettier than any we've ever had. You can imagine, from what I told you
before, (about my self-esteem hinging on my children's acceptance)
, that I was beaming after hearing that. They were so excited to show daddy the decorated tree, when he came home from work in the morning.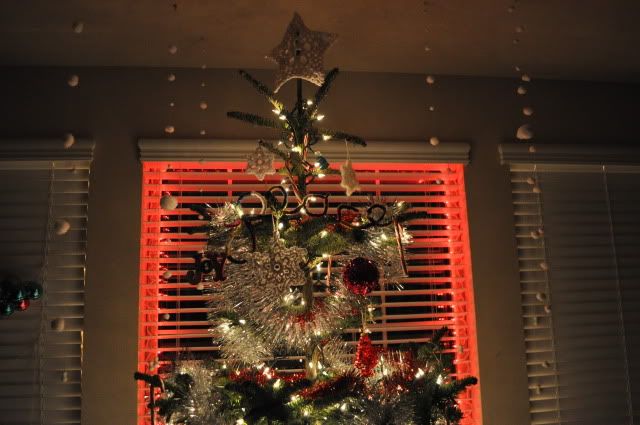 This
cotton ball Christmas window
is something I saw on pinterest and LOVED the idea of 'snow' around my tree, so we strung up some cotton balls and craft pom poms from the ceiling with thread. I LOVE!!
tomorrow: tiny Christmas scenes, an ornament garland, and a crocheted wreath