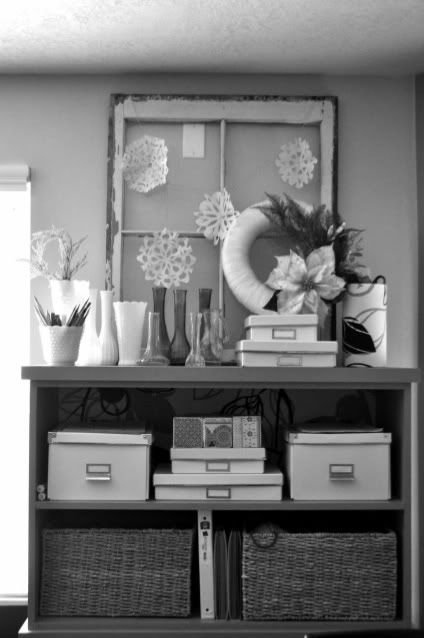 I love the whimsical touch it can add to a home, to have lots of homemade paper snowflakes hanging from the ceiling, but sometimes it's hard to know just how to make them.
I thought I'd share my FAVORITE tutorials:
Last year we used
this one
, from 'Here's Looking at Me Kid', and made garlands strung in rows, from the ceiling. SO easy, and they turn out beautifully. We went right back to the same tutorial again this year, but tried using
parchment paper
, cut into squares, and hung them over the table, and over the
old window
on the
bookshelf
. I love them even more!
This is the first time we used
this tutorial
, from 'Kerli and Animals' (which I also mentioned in
this post
), and I thought it was ALSO very user friendly. You don't even have to start with a square. We used regular printer paper for these (haven't hung these ones yet but I'll post a pic when we do).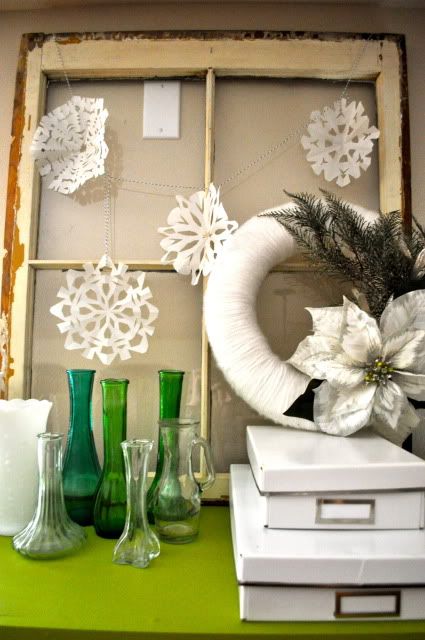 I've seen a couple of tutorials out there, that I don't understand, so I hope this helps someone searching for something a bit easier.